Crafted by hand and made from the finest basswoods and hardwoods, Lakeview Blinds Awnings & Shutters provide you with exceptionally beautiful Basswood Shutters. They are custom-designed to fit and suit your unique windows perfectly, and you have the choice of 18 paints, and 32 stain finishes.
Basswood Shutters can be made with hinges, sliding or
bi-folding panel features and are hand-sanded five times to perfect their beauty. Five coats of your chosen paints or stains are then applied to give you the most elegant expression of interior design.
We provide a range of different style frames including Beaded Rebate & Beaded D-mould, this is where they are over lapped
in the centre of the shutters allowing a full block out.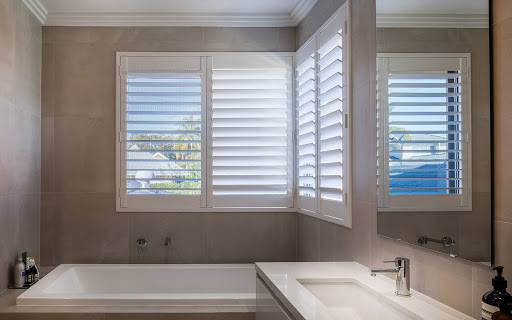 Love it? Humm it. The bigger buy now pay later service. We offer Humm for all our products.
See what our customers are saying...


So happy with the service and quality. My panel glide suits my french doors and windows perfectly. The shutters in my bedrooms look amazing. Thank you to the team at Lakeview. Installed on time, everytime.
Megan Boardman


My shutters we installed yesterday = perfection. Love, love, love them!
100% recommend Lakeview Blinds.
Hillary Maccaruthur


Lakeview Blinds at Warners Bay put blinds in our new home. I am very happy with the service and the time we were told it would take. Thank you very much, it was just the last touch to making our home look great.
Christy Standen


This business provided me with contacts for an alternate product even though at this point, it did not involve a sale for them. I would definitely consider using them in the future for blind and shutter products.
Lyn Pritchard


I recommend Lakeview Blinds to all my friends and family. Each time I have a visitor they always complement the beautiful shutters in my house! You couldn't beat the service unless it was with the quality of the shutters! My daughter has just recently ordered some for her own house because she loved mine so much.
Linda Smith