The wood used to make FutureWood Shutters is a beautiful warp-resistant, fine-grained type, light in colour, making it perfect for shutters and the end result is a wonderful, natural finish.
FutureWood is the 2nd Lightest and Strongest Wood Material
Eco-friendly:
FutureWood is sourced from sustainable plantations; it is a very fast growing tree, allowing it to be harvested every 7-10 years. It is sustainable because it is able to regenerate from the existing roots which are left undamaged and this regrowth can occur many times.
Wood of this tree is not affected by humidity or moisture and has a natural resistance to termites and other pests. Used historically in China for musical instruments due to it's stability.
Low Thermal Conductivity:
FutureWood has excellent insulation properties, with its low thermal conductivity it will keep out the winter cold and the summer heat, helping to maintain the perfect ambient temperature in your home and provide maximum comfort for you and your family. Another wonderful feature of FutureWood Shutters is that, due to a system of rods, as little or as much of the shutters can be opened or closed, enhancing the benefits of the low thermal conductivity.
Product Details:
41mm plain stiles → d mould and rebate stiles
51mm plain and beaded stiles
Special Shapes can be made
The same paint is used from basswood shutters
PVC Frames are used as FutureWood frames are not strong enough. PVC Frames are stronger and waterproof.
Warranty:

3 Years

20 Colours available → Same colours as PVC/Basswood
Custom Colour is also available
Maximum Measurement with Divider Rail: 1600mm
Blade Sizes:
63mm
76mm
89mm
114mm
Maximum Panel Size→890mm
Advantages
Solid Panel
Special Shaped Shutters
Bay Post
Concealed Rod
Middle Rod
Hidden Rod
Hidden Hinges
French Door
Disadvantages
Does not have narrow stiles or bigger stiles then stated above
Sunburst is not an option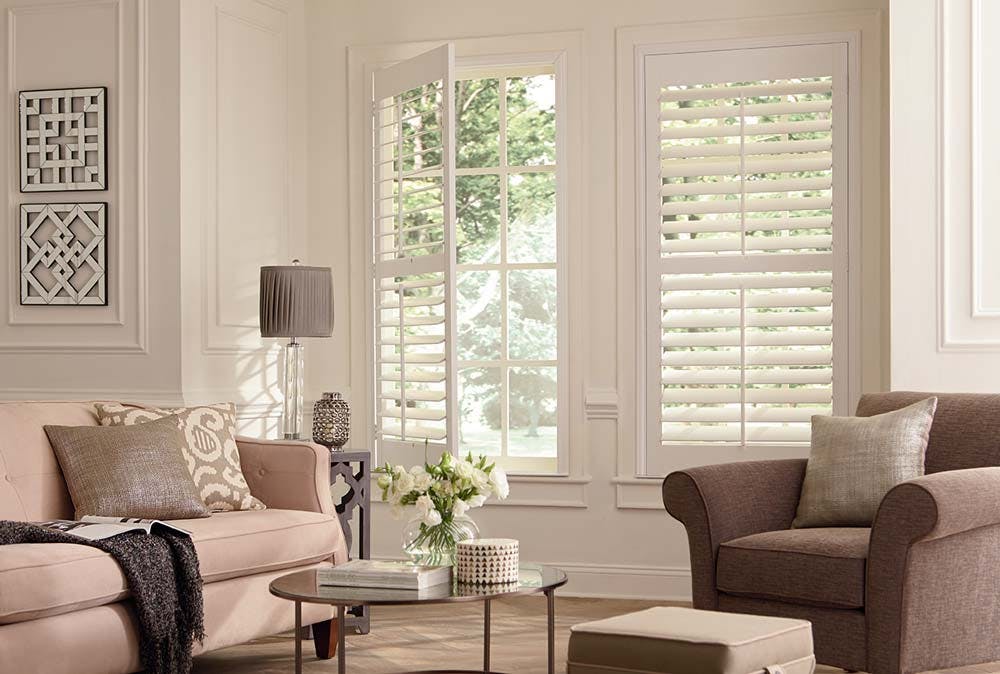 Love it? Humm it. The bigger buy now pay later service. We offer Humm for all our products.
See what our customers are saying...


So happy with the service and quality. My panel glide suits my french doors and windows perfectly. The shutters in my bedrooms look amazing. Thank you to the team at Lakeview. Installed on time, everytime.
Megan Boardman


My shutters we installed yesterday = perfection. Love, love, love them!
100% recommend Lakeview Blinds.
Hillary Maccaruthur


Lakeview Blinds at Warners Bay put blinds in our new home. I am very happy with the service and the time we were told it would take. Thank you very much, it was just the last touch to making our home look great.
Christy Standen


This business provided me with contacts for an alternate product even though at this point, it did not involve a sale for them. I would definitely consider using them in the future for blind and shutter products.
Lyn Pritchard


I recommend Lakeview Blinds to all my friends and family. Each time I have a visitor they always complement the beautiful shutters in my house! You couldn't beat the service unless it was with the quality of the shutters! My daughter has just recently ordered some for her own house because she loved mine so much.
Linda Smith