Go further with Somfy Motors
The sun protection provided by awnings, sunscreens and external blinds is a key factor for health and wellbeing in our daily lives. Somfy motor and control systems enhance our wellbeing by adding convenience, thermal comfort and environmental efficiency. By choosing a Somfy automated awning, sunscreen or external blind you maximise the functionality of your product and gain a much desired flexibility that is simply not possible with a manual system. Read on to discover the many benefits of Somfy automated awnings, sunscreens and external blinds.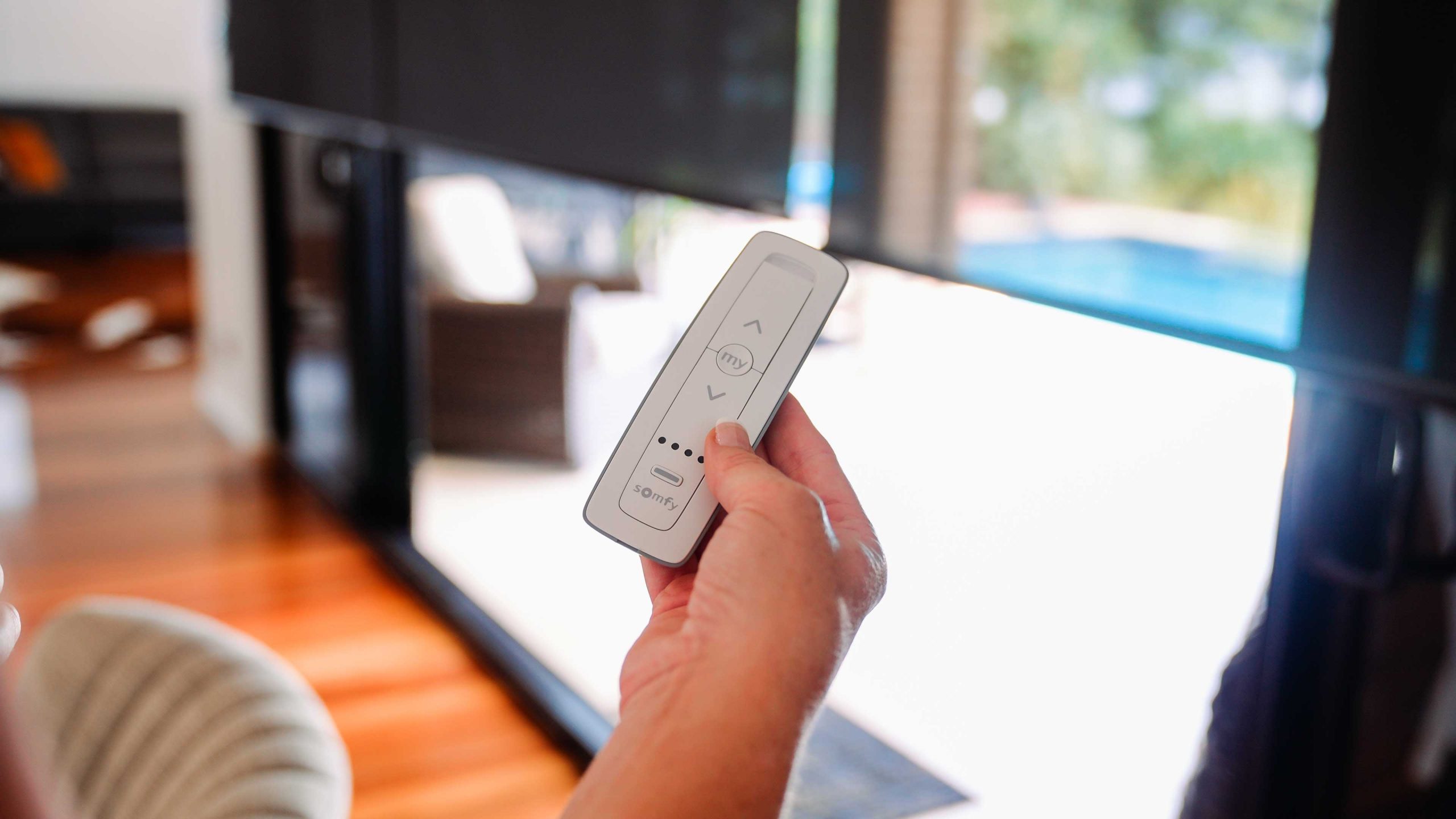 The Benefits of Somfy Motorised Blinds & Awnings
Convenience
With the simple touch of a button you can move your awning, sunscreen or blind to whatever position you like. You can also add sensors and timers so your products work for you even when you're not at home for added security.
Energy Efficiency
Reduce your energy usage by controlling the amount of heat and light entering your home.
Longer Lifespan
Somfy's smooth and controlled operation ensures both maximum functionality and a longer lifespan of their products. Manual operation can damage blinds and awnings through excessive force or improper use.
Safety
Loose cords and chains are a danger to young children. With Somfy automated awnings, sunscreens and external blinds, the cords and chains are completely removed, providing peace of mind for you, and a safer environment for your family.
Quiet and Discreet
Somfy's world leading motors are fully concealed within the awning or sunscreen. With the simple press of the remote control, or Somfy myLink app on your smartphone, you will enjoy the ambience and impress your guests with a quiet and sophisticated automated sun protection system. Internal furnishings include the Altus 50 RTS, a classic multi-purpose unit to motorise a host of indoor products. Up, down and stop functions, and can be pre-programmed with "my" favourite position.

THE QUIET SONESSE
Range: Dedicated to interior spaces.
THE "MY" FUNCTION
Lets you program a preferred position of your blinds so that you can access that favourite position every time at a simple press of "my" button. Set it once and use it as much as you like!

SOMFY WIREFREETM RANGE IS 100% WIRELESS:
These independent motors run on batteries with 1 to 5 years of battery life depending on usage. You don't need an electrical connection to switch to motorised blinds!

READY FOR HOME
AUTOMATION
Controls and sensors overview
As a world leader in automation systems, Somfy offer a range of control solutions to meet any requirement in the automation of window furnishings in the home or office. Somfy's unique and stylish range of remote controls provides users with the ultimate in convenience – all at the touch of a button. In conjunction with the broad range of Somfy sensors, you can create energy efficient, convenient environments to improve the well-being of occupants in all living spaces.
Somfy myLink
Control your blinds, curtains, awnings, screens, roller shutters and RTS enabled lighting with a smartphone or tablet. Allows control of up to 20 products or groups of products, no matter where you are in the world!
Situo RTS (1, 2 or 5 channel)
Allows control of one motor or a group of motors per channel. Unique design available in a stylish range of colours including pure, silver, gold and rose gold.
Eolis 3D Wirefree RTS motion sensor
100% wireless wind sensor for external folding arm awnings. Automatically retracts a folding arm awning based on wind vibrations. Will also raise external screens in windy conditions to prevent fabric from tearing. Available in white, black and beige.
Control by design
Simple and attractive, the wireless touch command gets your blinds moving.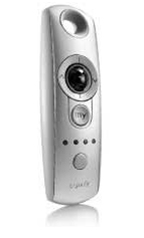 Blinds and awnings control
at your fingertips
The center scroll lets you adjust your blind's slats with precision.
Create your privacy scene
At dusk, the blinds close automatically and the light switches on.
Control your blinds, curtains, awnings, screens, roller shutters and RTS enabled lighting with a smartphone or tablet
With Somfy myLink, it's easy to transform your experience with Somfy-powered motorised solutions and maximise the benefits that they provide, such as energy savings, privacy, comfort and convenience. The Somfy myLink puts you in control, so that you can operate up to 20 products or groups of products including your motorised blinds, curtains, awnings, screens, shutters and RTS enabled lighting with your favourite mobile device whether you're home or not.
APP CONTROL

Harness the power of your favorite mobile device and upgrade to a convenient and relevant control option for Somfymotorised solutions.

ON-SCREEN SET UP WIZARD

Intuitive installation and setup allows you to enjoy your Somfy myLink experience instantly.
REMOTE ACCESS
Activate Somfymotorised applications even when you're away from home with a single tap to maximise the benefits they provide.
FLEXIBLE
Choose the best way to control your motorised applications with options such as individual control, group control, and more.

TIMED EVENTS
Schedule scenes to automate motorised applications on a seven day schedule so you can effortlessly enjoy their many benefits.

COMPATIBLE
Controls all Radio Technology Somfy® RTS products including blinds, curtains, awnings, screens, roller shutters and RTS enabled lighting devices.
See what our customers are saying...


Great experience from beginning to end. Communicated well, timeframes all kept, price good. The installer was very friendly. Highly recommend.
Cath Dunlop


Very happy with the two triple locking security door screens that they supplied and installed and the installer did a great job and very courteous
Bernd Sasse


So happy with the service and quality. My panel glide suits my french doors and windows perfectly. The shutters in my bedrooms look amazing. Thank you to the team at Lakeview. Installed on time, everytime.
Megan Boardman


We asked for a quote, the sales rep came to our home and quoted on the spot. We already had several blinds from Lakeview, and wanted the same quality. The installation date was met and the actual installation was hassle free.
Anne Smart


Great service. Great quality product. No fuss and nice people to deal with. Highly recommend.
Jack Besider


My shutters we installed yesterday = perfection. Love, love, love them!
100% recommend Lakeview Blinds.
Hillary Maccaruthur


Lakeview Blinds at Warners Bay put blinds in our new home. I am very happy with the service and the time we were told it would take. Thank you very much, it was just the last touch to making our home look great.
Christy Standen


This business provided me with contacts for an alternate product even though at this point, it did not involve a sale for them. I would definitely consider using them in the future for blind and shutter products.
Lyn Pritchard


I recommend Lakeview Blinds to all my friends and family. Each time I have a visitor they always complement the beautiful shutters in my house! You couldn't beat the service unless it was with the quality of the shutters! My daughter has just recently ordered some for her own house because she loved mine so much.
Linda Smith