The Sunbreaker:
The Sunbreaker system is a highly efficient external shading system, which can also serve as a decorative part of the building. The blades and guide rails are made of thin-walled extruded aluminium, which makes the whole construction lightweight, yet durable. Sunbreaker is a mobile system with a blade rotation range from 0 to 90 degrees; it can be fixed both horizontally and vertically. Sunbreaker is a perfect way of making a building more architecturally attractive and for reducing energy consumption from air conditioning.
Sunbreaker Clip:
Sunbreaker clip consists of lightweight and durable blades made from extruded aluminium. This system can serve as protection from the sun as well as a decorative part of the building. Available types of blades and fast trouble-free installation allow for a wide range of product application. The system is available with three types of blades: type C 115, C 160 and Z 154.
Windbreaker:
Windbreaker is a modern aluminium fence with elegant design. High quality and fast installation make this product very attractive. Lightweight aluminium construction is corrosion-resistant and allows for painting in any colour from RAL pallette.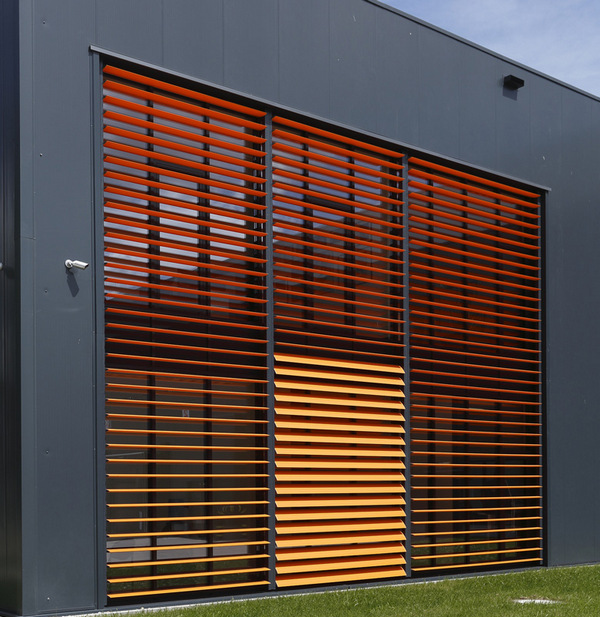 Love it? Humm it. The bigger buy now pay later service. We offer Humm for all our products.
**The product images shown are for illustration purposes only and may not be an exact representation of the veri shades blinds product.**
See what our customers are saying...


So happy with the service and quality. My panel glide suits my french doors and windows perfectly. The shutters in my bedrooms look amazing. Thank you to the team at Lakeview. Installed on time, everytime.
Megan Boardman


My shutters we installed yesterday = perfection. Love, love, love them!
100% recommend Lakeview Blinds.
Hillary Maccaruthur


Lakeview Blinds at Warners Bay put blinds in our new home. I am very happy with the service and the time we were told it would take. Thank you very much, it was just the last touch to making our home look great.
Christy Standen


This business provided me with contacts for an alternate product even though at this point, it did not involve a sale for them. I would definitely consider using them in the future for blind and shutter products.
Lyn Pritchard


I recommend Lakeview Blinds to all my friends and family. Each time I have a visitor they always complement the beautiful shutters in my house! You couldn't beat the service unless it was with the quality of the shutters! My daughter has just recently ordered some for her own house because she loved mine so much.
Linda Smith